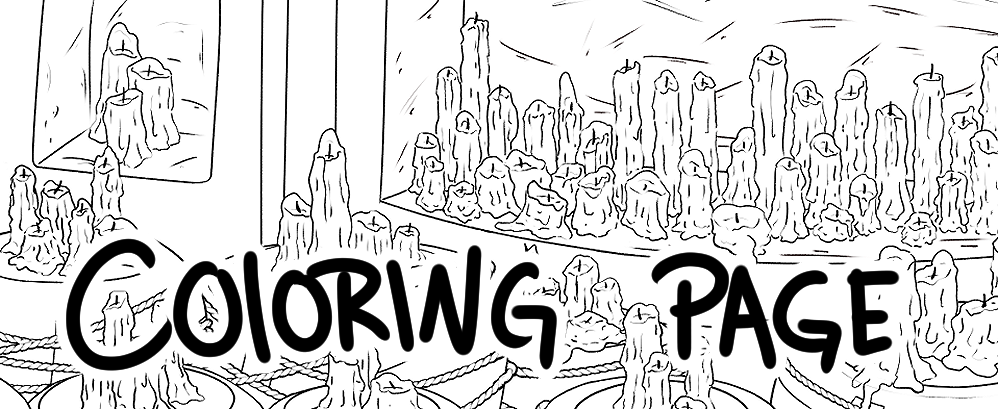 Tomb Coloring Page
Color a mysterious body and it's tomb filled to the brim with jars and candles.
This is a Submission to the TTRPG Coloring Book Jam from JoyPeddler Games and Brooklet Games
Includes .PNG and .TIFF files in 8.5x11''
The PNG is not transparent but if you wish to color it digitally simply set the layer to "multiply" and you'll be able to color under it no problem!
If you have colored it and would like to show me please @ me on Twitter my handle is @KadenRamstack and I would love to see it!